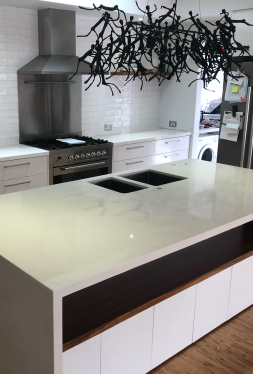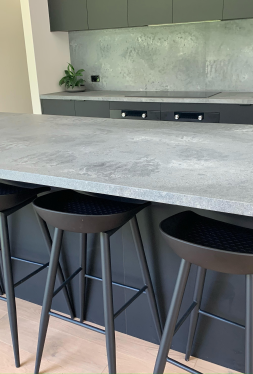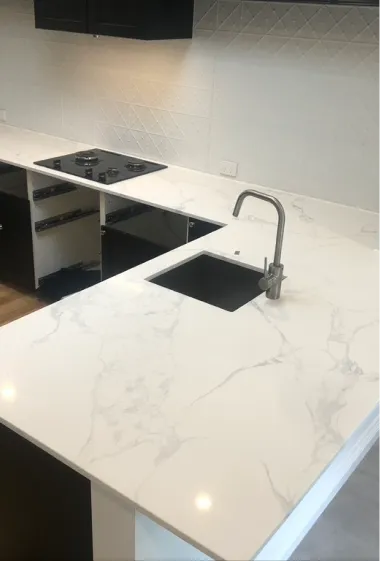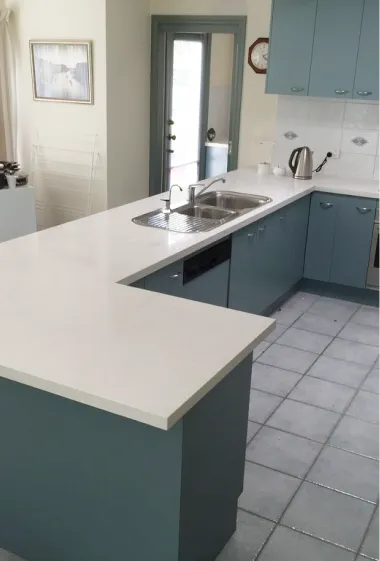 Transform Your Space
A beautiful new kitchen in just 1 day?
Are you in need of a makeover for your kitchen benchtop? We can help you transform the look and style of your kitchen by changing just your benchtops.
Just benchtops
Specializes in the Following Benchtop Materials
01
Engineered Stone Benchtops
Process of
How we work
Upload your photos + dimensions for a Fast Quote,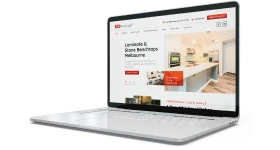 Upload your image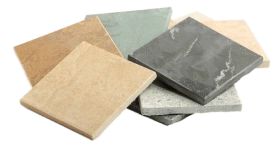 Initial Visit to your home for Formal Measure, Material & Colour Choice.
Benchtop fabrication off site.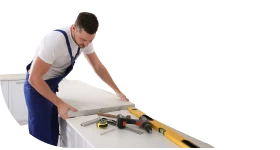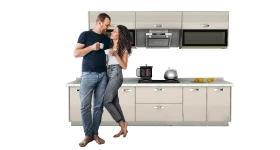 Installation all done in 1 Day, Enjoy!
Read More
WHY CHOOSE US
Exceeding Expectations, Every Step of the Way.
Reasonable Prices
20+ Years Of Experience
Exclusive Design
Questions
Frequently Asked Questions
Can't find an answer?
Contact us now
How long will the bench top replacement take?
All work is completed in one day. We remove your old bench tops and install the new bench tops all in one day, meaning minimal disruption and time without your kitchen.
Will my current cabinetry be damaged during the bench top replacement?
Absolutely not, old bench tops are simply un-screwed from beneath the bench top and are easily removed with no damage to existing kitchen cabinets. We even take the old bench tops with us, leaving no mess behind.
Can I keep my current splash back and will it remain un-damage?
Yes, if your splash backs are in good condition, there is no need for you to replace them. Most of our customers keep their existing tiled or glass splash backs. We are very careful to ensure they remain intact during the replacement process.
If I buy a new sink or cooktop, can Just Benchtops organise the plumbing works?
It is a great time to update your sink or cooktop when you are replacing your bench top. We will do all the hard work for you and take the hassle out of organising numerous trades. Just Benchtops work with a plumber, performing all new connections on the same day as your bench top installation, giving you a complete new bench top and connected appliances ready to use.
What is the difference between replacing my bench top and overlaying it?
Overlaying your bench top requires gluing the stone to your existing bench tops, changing the thickness and height of your current bench top. This often means re-tiling of your splash back area.
Replacing is a much better option, we remove the old bench tops and install the new where the existing used to be, ensuring they are perfectly aligned to your cabinets and splash backs as they were before.
New bench tops are the same thickness as your existing bench tops or your can choose a different thickness as desired, leading to a much better result than an overlay. We use 20mm thick stone, ensuring a stronger and more durable surface.
Testimonials
We highly recommend the great team at Just Benchtops. Luke and Kristy were reliable and friendly with prompt and excellent communication throughout. They explained process and costs at outset, no hidden surprises, installed within timeframe quoted. PLUS our benchtops look awesome!
Stefania Miller
2022-09-21
We are so thrilled with our new bench top. Luke did an amazing job right from the measure and quote, going above and beyond to give us styling advice and explaining how the process works. The installation was meticulous and everything looks awesome.
Luke and his team did a magnificent job of our benchtop replacement and glass splashback. It has transformed our kitchen to a modern, luxurious space which looks like it belongs in a display home! Professional and efficient right from initial quote through to installation, I can't recommend them enough. Thank you!! - Julie & Mick
Great job by Luke and his team. Our kitchen had the challenge of many angles and varied shapes. Somehow they managed to measure, cut and deliver to fit. It looks amazing. Thank you.
Luke and the team at Just Benches were very professional in measuring and installing our Ceaserstone benches. Fantastic. Jenny & Ian
Good value and good quality benchtops
Just Benchtops weren't the cheapest quote I got for my new stone benchtops, but were still competitive, and their reviews seemed very real compared with those on the website of the lowest priced offer, so I went with them and am so glad I did. Luke even turned up early to do the measure and quote, and the final job was absolutely top-notch quality, and ready within schedule. The installers were utterly professional and I would hands down recommend Just Benchtops for any stone benchtop work. We'll be buying a new house towards the end of this year and if the kitchen needs new benchtops I'll be back doing business with these guys again.
We are very pleased with our new benchtop, it has completely transformed our kitchen, making it more spacious and bright. Great experience!
peter Matthews
2021-03-04
They provided excellent service and product and we are very pleased with the result
I used Just Benchtops to replace my kitchen island. The advice and quality of work was excellent. All works were completed on time. Highly recommended.
Follow us on
@justbenchtopsmelb